I'm GLBT proud, am I sexy?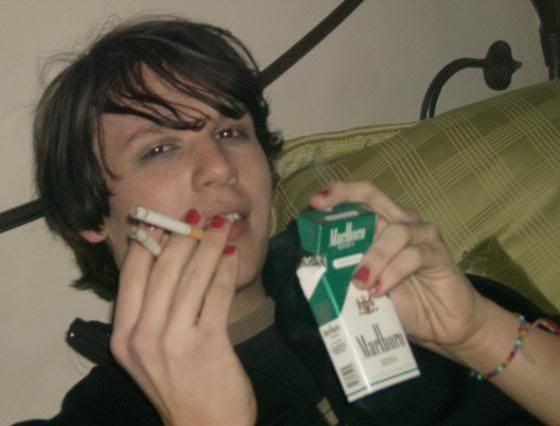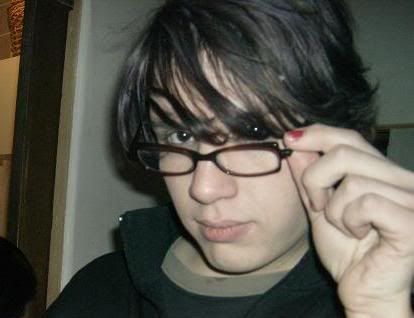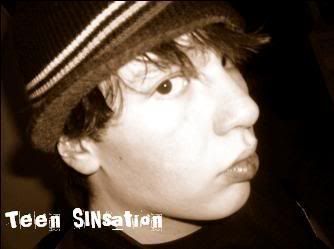 Name: Joel Levi Wildenstein, or Joelathan Teen SINsation.
Age: 19
Location: Albuquerque, New Mexico.
Zodiac Sign: Gemini baby.
Gay/Lez/Bi/Trans?: Fag.
Single or Taken: Single.
On a scale of 1-10 what would you give yourself?: 8
Favorite Thing About Yourself: My lips. gaaaah!
What don't you like about yourself? I don't like this question. There are so many damn things that I don't like about myself one day, but love about myself the next.
Hobbies/Interests: I'm kind of a computer neard. Haha, and I dono do you concider being an alcoholic a Hobbie?
What do you love/like? I like myself. No, kidding. I like people who know how to make me laugh. I like having a good time. That's the big thing. I hate being bored, I like to be entertained pretty much all the time.
What do you hate/dislike?: assholes, and especially ugly assholes. I hate Bush. I'm not a fan of the Christian Church either. I hate being alone, it's kind of a phobia of mine.
What makes you Sexy?: Well of course I'm gonna say I'm a pretty attractive guy all together, but I also think it has alot to do with my personality. I am a fun easy going guy and alot of people catch on to that && I think that's a big part of what makes me sexy
Are you GLBT proud? Very.